Argos are the Good to Go, Get it Today brand whose bold colourful marketing is fast paced, playful and full of personality.
We've worked with Argos since our "day one" and during the last 20 years been through an energetic wave of re-brands. We work with numerous marketing departments following brand guidelines creating interesting bold graphics for a wide range of material.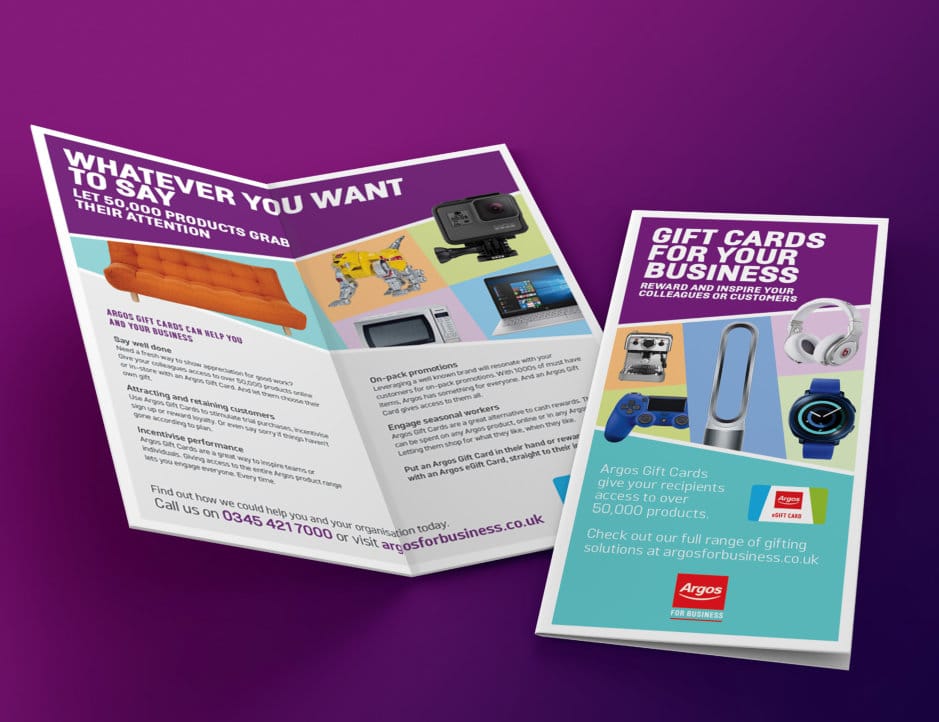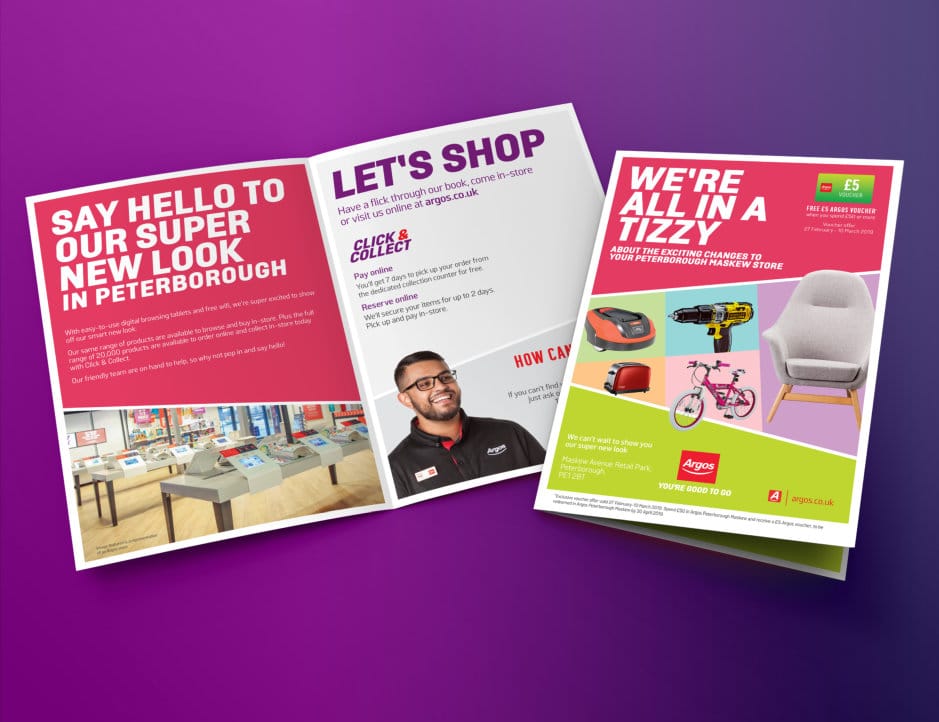 Colour? Yeah, we love it!
The Argos brand is bold, bright, vibrant and full of colour. A designers dream when it comes to creating graphics for a brand that understands stand-out is everything.
Following the Argos colour palette, we've produced some eye-catching creative for a multitude of disciplines.