Altro produce safety flooring that's never boring, so they needed an ad campaign that
would turn heads.
Altro is an international manufacturer of high quality flooring and wall cladding solutions.
From hospitality to healthcare, wet rooms to commercial kitchens, they have it covered.
They asked us to develop a campaign that would stand out from their competitors and at the same time develop a brand look across the whole of their flooring and cladding sectors.
Using a mix of photography and illustration we created a series of adverts for the UK and European market.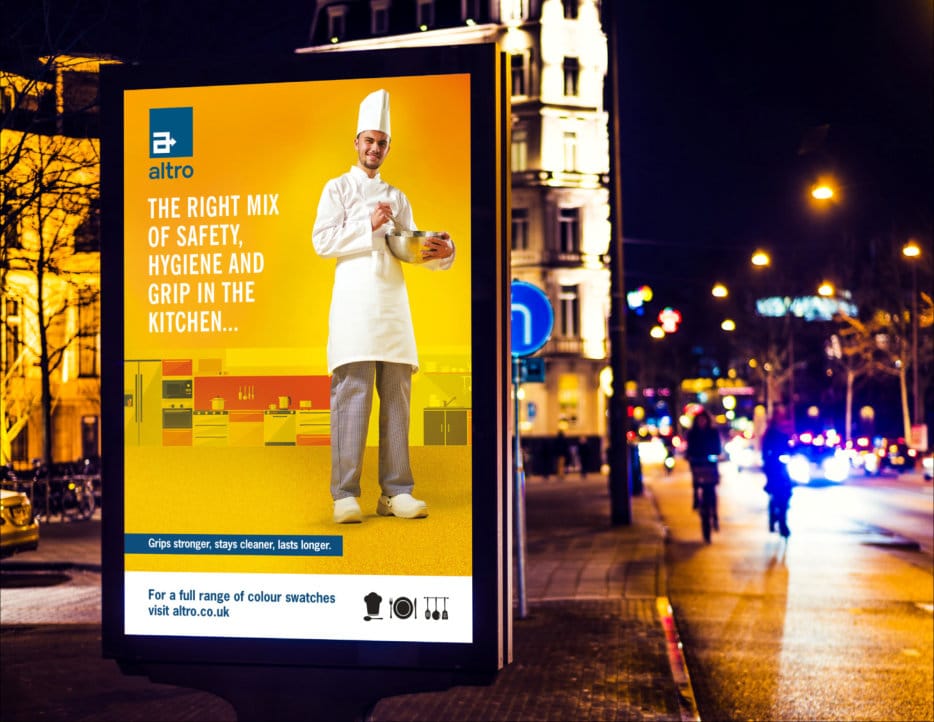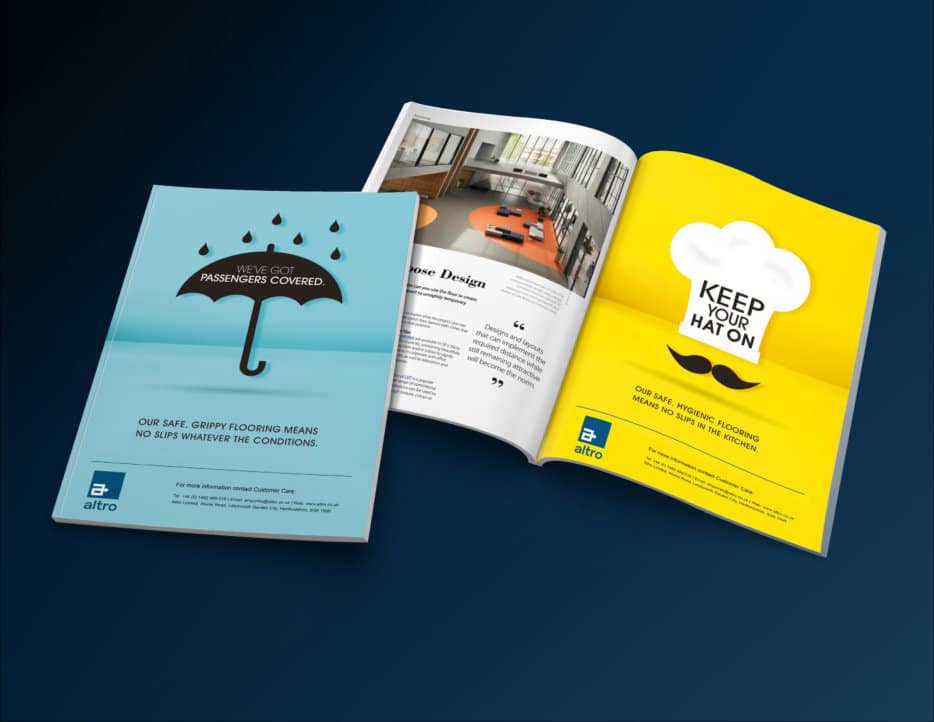 We used colour in a powerful way to express the Altro personality.
We developed a suite of exciting bold, bright and vibrant colours for use in our advertising creative. Use of the colours from our palette reflected the vibrant Altro brand.
Our writing was natural, straightforward and to-the-point. No waffle, just simple uncomplicated words that hit the mark.